UACCB Celebrates 100% National Council Licensure Examination Pass Rate for the 2023 Licensed Practical Nursing Graduates
Posted Date - 10/25/23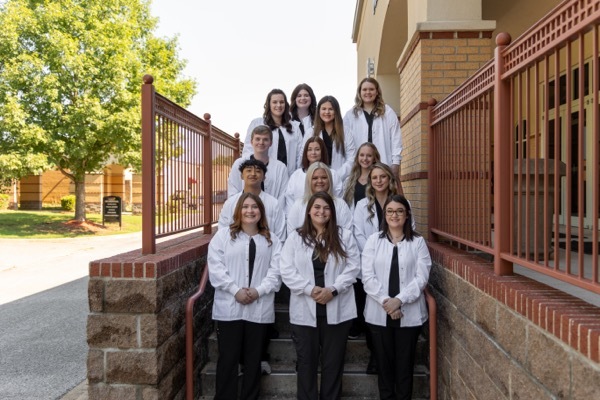 The University of Arkansas Community College at Batesville (UACCB) is proud to announce the 2023 class of licensed practical nursing students achieved an overall pass rate of 100% on the National Council Licensure Examination (NCLEX) as required by the Arkansas State Board of Nursing to become a licensed practical nurse (LPN) in the State of Arkansas.
Becky Warren, dean of health professions, commented, "We are immensely proud of our graduates for their hard work and dedication. Together with our faculty's guidance, they achieved a 100% NCLEX pass rate, showcasing the strength of our nursing education program."
UACCB's courses focus on hands-on skills and essential knowledge backed by a dedicated teaching team to provide a comprehensive education. With a commitment to quality education and a focus on developing compassionate and competent nurses, UACCB's nursing programs are an excellent choice for those aspiring to join the healthcare workforce.
UACCB offers nursing programs including practical nursing, traditional registered nursing, and an LPN to RN transition program that are designed to meet student's needs. Applications for the LPN to RN transition program are open now through November 15, 2023. Program information and application can be found at https://www.uaccb.edu/nursing.