UACCB Celebrates the Success of Paramedic Students at Coining Ceremony
Posted Date - 7/24/23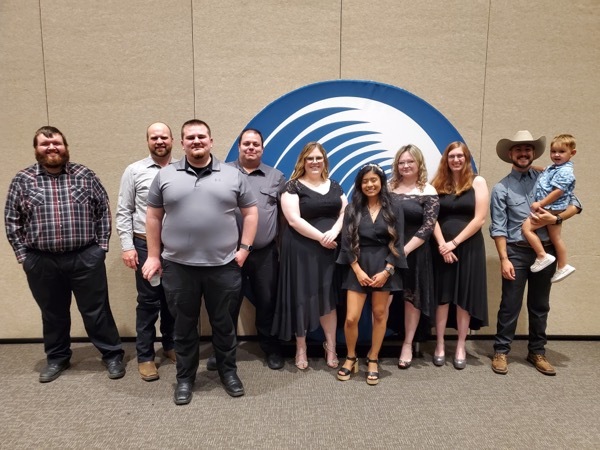 The University of Arkansas Community College at Batesville (UACCB) honored the achievements of its latest cohort of paramedic graduates at the Paramedic Coining Ceremony. The event, held at Independence Hall on July 20, 2023, recognized the dedication and hard work of nine outstanding students who have successfully completed the rigorous paramedic program.
The graduates, Michael Beck, Nichole Carmical, Randell Crabtree, Trenton Johnson, Andrew Kirkpatrick, Amy Leonard, Courtney Lewis, Steven Lewis, and Netzy Mendez-Sanchez, were all acknowledged for their exceptional commitment to the pursuit of excellence in the field of healthcare.
Becky Warren, dean of health professions, shared her excitement and pride in the achievements of the graduates, stating, "Today marks a significant milestone in the lives of these talented individuals. They have displayed unwavering dedication, compassion, and an unyielding commitment to serving others. They are now well-equipped to make a lasting impact on the health and well-being of our communities. We couldn't be prouder of their accomplishments and look forward to witnessing the positive impact they will bring to the field."
The UACCB paramedic program has developed a reputation for its all-encompassing curriculum, outstanding faculty, and cutting edge facilities. Graduates from this program consistently demonstrate outstanding proficiency, ensuring that they are well-prepared to face the challenges and demands of the healthcare industry.
A recording of the event is available on the UACCB YouTube Channel.