UACCB debate team competes at tournament
Posted Date - 3/1/23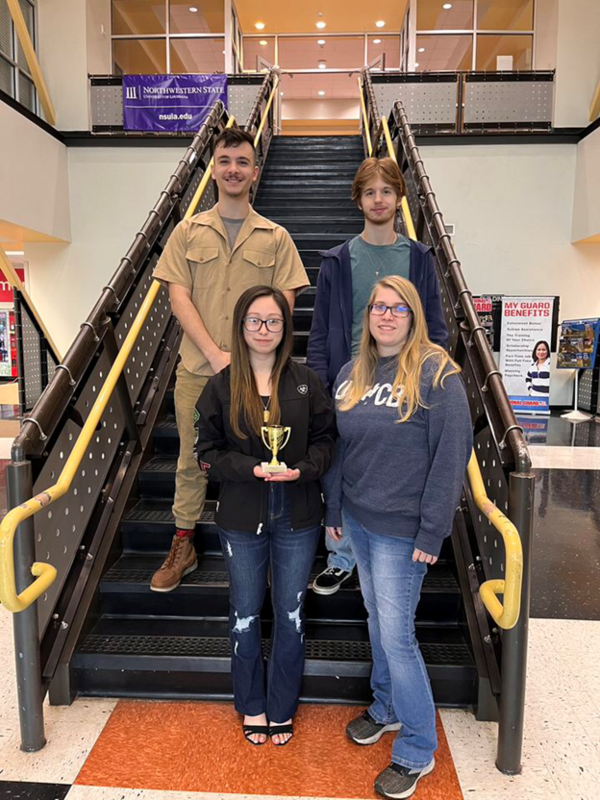 The debate team from the University of Arkansas Community College at Batesville recently competed at the 15th annual Eddy Shell Invitational Speech & Debate Tournament in Bossier City, La., Feb. 24-26. Four UACCB students participated in the debate which was part of the International Public Debate Association (IPDA) tournament held on the campus of Bossier City Community College.
Myca Marotti, Shayne Coffey, and Liz Roa all competed in the Novice Division which consisted of 68 competitors from 18 different colleges and universities from across the country. Shanna Huffine served as a judge during the competition.
Liz Roa finished the preliminary rounds as the number 11 seed in the Novice Division before ultimately finishing the tournament as a Double Octofinalist which is a round of 32.
"I could not be more proud of the team's performance this past weekend. They continue to grow and improve each time we compete," debate coach, Jacob Chisom said. "This is the first award a debater from UACCB has earned at a tournament this year, and it is only her fourth time ever competing in debate. The future is very bright for the UACCB Debate Team."
A few of the schools UACCB competed against were Abilene Christian University, Arkansas Tech University, Louisiana Tech University, Mississippi State University, and Whitworth University.
The team will compete again March 11-12 at the "End of Hi-Bear-Nation" debate tournament host by the University of Central Arkansas.