Housh named director of nursing at UACCB
Posted Date - 1/11/23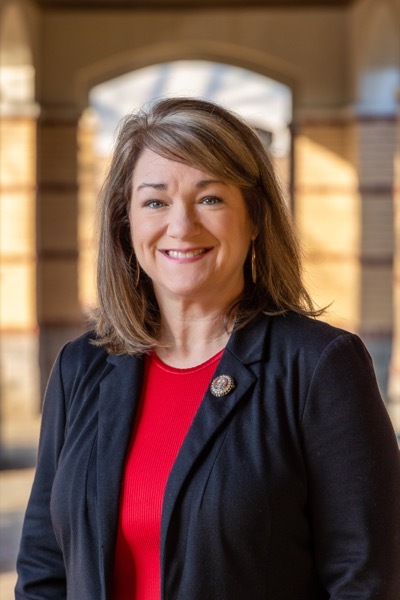 Ramonda Housh has been hired as the director of nursing at the University of Arkansas Community College at Batesville. Housh most recently served as clinical research coordinator at Baptist Clinical Research Institute in Jonesboro.
"I am excited to join the nursing department at UACCB and look forward to contributing to the education of future nurses for Batesville and our surrounding communities. I have been in nursing education since 2004 and am impressed with the hard work and dedication of the UACCB nursing faculty, staff, and students," Housh said. "It is evident that the nursing program has the support of the UACCB administration, faculty, staff, and its community partners. I am proud to be a member of the team!"
Housh, a Certified Pediatric Nurse Practitioner, has 30 years of nursing and higher education experience in the areas of instruction, research, accreditation, program development, grant management, assessment, and academic administration. She currently serves on the Arkansas State Board of Nursing as the chair of the education committee.
"I am excited to bring Ramonda's expertise and experience in nursing education and administration to our team. The nursing program, UACCB, and the community will all benefit from having a proven leader in this role," said Becky Warren, dean of health professions.

Housh is known as a leader in nursing education through-out the state and has been instrumental in developing policy, partnerships, and programs.

"We are very excited to have the opportunity to add Ramonda as our director of nursing at UACCB. She brings an unparalleled level of knowledge and experience in nursing education and nurse preparation programs," Dr. Holly Smith, vice chancellor for academics said. "Her experiences in nursing education bring a great deal of opportunity for UACCB to grow our nursing and allied health programs and increase our capacity to serve the needs of our communities and our healthcare partners."

Housh began her new role January 9, 2023.