UACCB hosts best-selling author Mark C. Perna
Posted Date - 1/3/23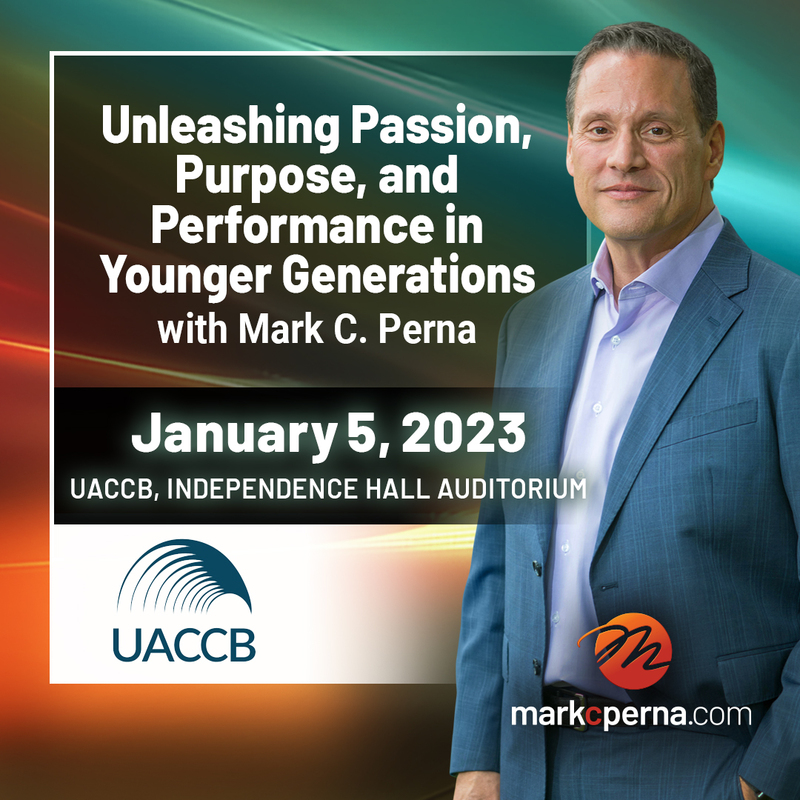 National generational expert to speak Jan. 5 at 9 a.m.
The University of Arkansas Community College at Batesville will host generational expert Mark C. Perna Thursday, January 5 at 9:00 a.m. in Independence Hall. The event is free to the public and all are encouraged to attend. Attendees will discover new insights to shift the paradigm in education, employment, and economic development. Mark's message will transform their perspective on the younger generations and how to motivate their highest performance.

"We are excited to bring Mark to campus and Independence County to share his insights on how to connect with Gen Z to adapt education to meet the needs of a changing workforce and economy." Dr. Brian Shonk, UACCB chancellor, said.
Discover the untapped power of the younger generations with performance expert Mark C. Perna! Mark is a bestselling author, Forbes contributor, and thought leader who will challenge everything you think you know about Gen Z—and reveal what they need to thrive. Mark has helped countless educators, employers, parents, and community leaders to bridge the generational divide. This event will provide Perna's fresh perspective on how you can make a difference for the young people you serve.