UACCB opens registration for new and readmitted students
Posted Date - 11/8/22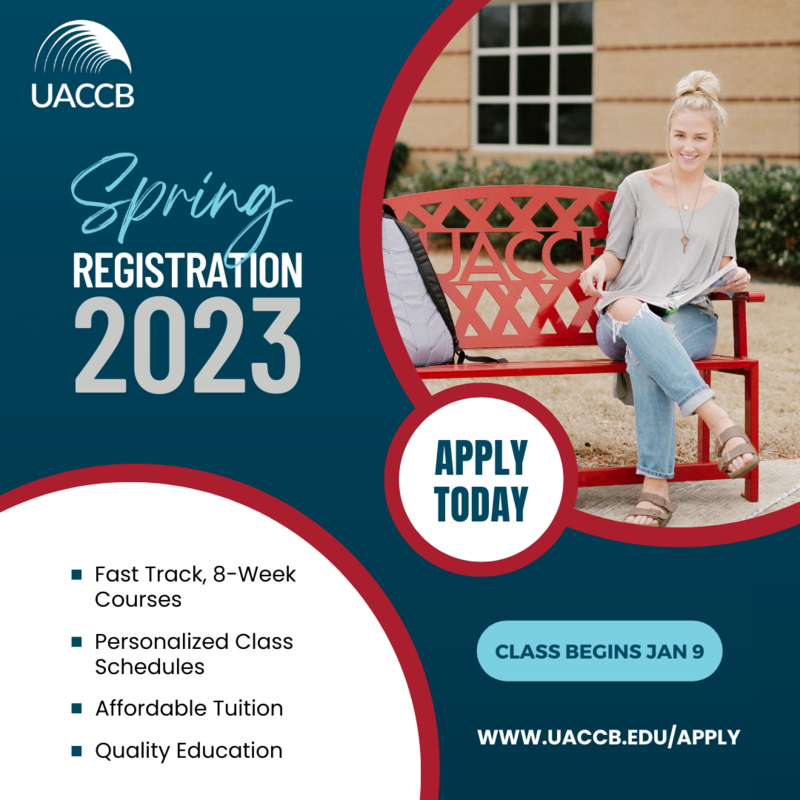 Registration opens Nov. 9 for spring 2023 semester

Registration for the spring 2023 semester at the University of Arkansas Community College at Batesville opens Wednesday, November 9, 2022, for new and readmitted students. Spring semester classes begin Jan. 9, 2023. The college also offers eight-week fast track courses that begin on Jan. 9 and March 8.
Students can meet with an advisor to create their personalized schedule to meet their lifestyle and educational goals. To schedule an appointment, email advising@uaccb.edu.
Those interested in attending UACCB in the spring can apply at uaccb.edu/apply. A variety of financial aid is available to assist students in paying for college.
About UACCB

UACCB is a comprehensive two-year community college serving Independence County and the surrounding communities with both transfer and career-technical programs. Students can complete their first two years of a bachelor's degree affordably and close-to-home, then transfer virtually anywhere. Students can also complete a credential in a variety of work-ready programs in allied health, welding, advanced manufacturing, and more in a semester to one year. For more information call (870) 612-2000 or visit www.uaccb.edu.