Vanegas joins UACCB as Community Liaison
Posted Date - 10/27/22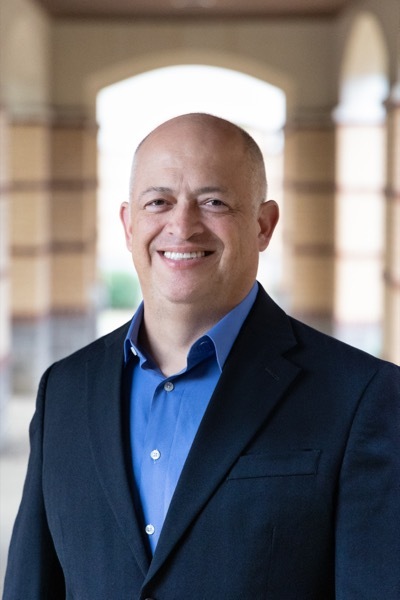 The University of Arkansas Community College at Batesville has named Alejandro (Alex) Vanegas as it's new Community Liaison. In this role, he will assist the college in developing programming and support structures for Hispanic students, parents and community members. The college has similar roles through its workforce and high school partners.
"Alex is a great addition to the UACCB team. He is energetic, collaborative, and most importantly, enthusiastic about helping us form stronger ties with our students and within the communities we serve. Alex has worked throughout the world and his Spanish language skills fill a much-needed gap at the college" Dr. Brian Shonk, chancellor, said.
Originally from Medellin, Colombia, Vanegas served in the U. S. Air Force Reserve for 18 years and has over 30 years' experience in training, program development, administration, and management.
"I'm very excited to join the UACCB family and I'm looking forward to helping the Batesville community," Vanegas said. "I was looking for something with a purpose and I found it helping students and the Batesville community."
Initially, Vanegas will focus on translating documents from English to Spanish following the path that a student takes from recruitment through admissions, financial aid to student onboarding.
Dr. Zach Perrine, vice chancellor for student affairs, said, "We're excited to have someone as experienced and talented as Alex. Our goal is to ensure everyone knows they belong at UACCB, because that's what we do: support the education and workforce development of our community."
Vanegas currently resides in Independence County with his wife and two daughters. He began his role October 1, 2022.
About UACCB
The University of Arkansas Community College at Batesville is a comprehensive two-year community college serving Independence County and the surrounding communities with both transfer and career-technical programs. Students can complete their first two years of a bachelor's degree affordably and close-to-home, then transfer virtually anywhere. Students can also complete a credential in a variety of work-ready programs in allied health, welding, advanced manufacturing, and more in a semester to one year. For more information call (870) 612-2000 or visit
www.uaccb.edu
.