UACCB to celebrate 25th anniversary as University of Arkansas system school
Posted Date - 9/20/22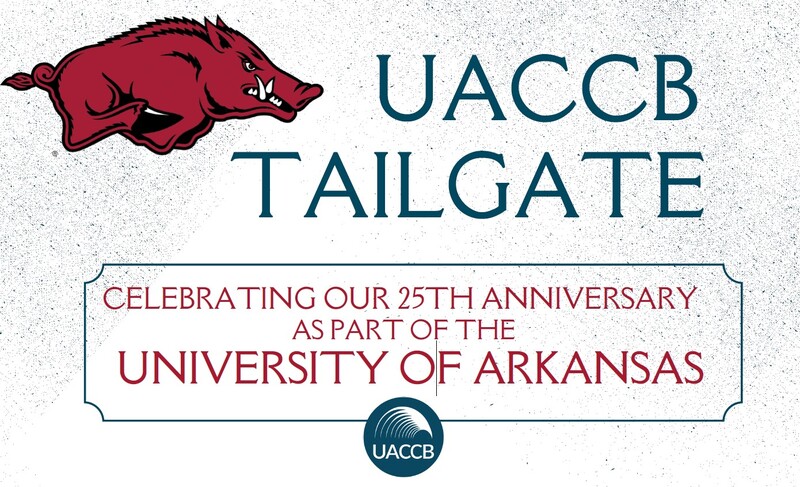 Community invited to share in celebration
The University of Arkansas Community College at Batesville will host a tailgate party Saturday, October 1, 2022, from 11 a.m. to 1 p.m. on the campus. The college is celebrating its 25th anniversary as a member of the University of Arkansas System.
The community is invited to set up a tailgate space or bring a lawn chair to enjoy free food, entertainment, and giveaways. Businesses are welcome to set up a tailgate space as well. This is a family-friendly event.
For more information, contact communications@uaccb.edu or call 870.612.2016.