UACCB recognizes 2022 graduating paramedics
Posted Date - 7/25/22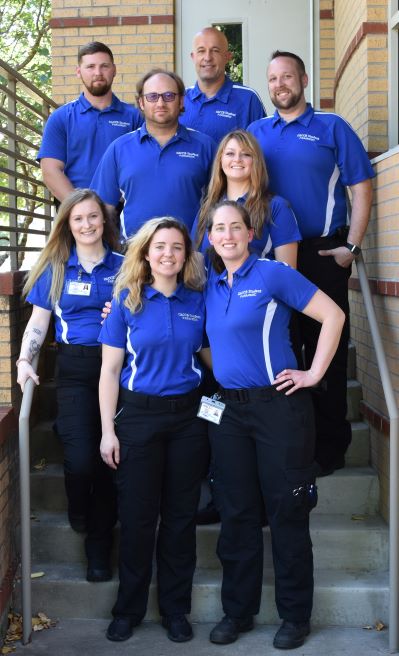 The University of Arkansas Community College at Batesville celebrated the 2022 graduating class of Paramedics Thursday, July 21, 2022.
During the coining ceremony, students were recognized for their achievements; and challenged to uphold the standards of excellence EMS personnel strive to attain every shift and to remain life-long learners. Coins are presented to students by someone in the EMS field that has had a strong impact on their education or career.
Jennifer Goines received the Perfect Attendance Award and the Academic Achievement Award; and James (Travis) Griffis received the Clinical Achievement Award.
2022 Graduates:
Jennifer Goines, Cave City
James (Travis) Griffis, Charlotte
Monica Grissom, Cord
Jason Mobley, Hot Springs
Hannah Rodriguez, Magness
Travis Stone, Bradford
Dillon Thornley, Melbourne
Michaela Wagley, Batesville