Smith named as Vice Chancellor for Academic Affairs
Posted Date - 3/28/22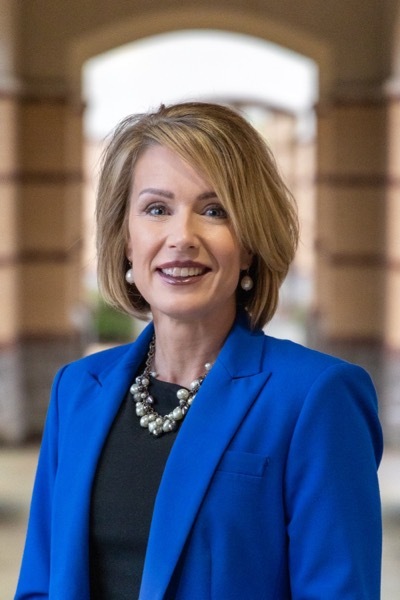 Batesville, Ark. - Dr. Holly Smith has been hired as the Vice Chancellor for Academic Affairs at the University of Arkansas Community College at Batesville (UACCB). Smith currently serves as the Vice Chancellor for Academic Affairs at Arkansas State University-Newport. Smith replaces Dr. Brian Shonk who was promoted to Chancellor at UACCB in January.
"Having lived in and contributed to the community for the past 8 years, I am very excited to be joining a team that makes such a positive impact in the lives of families just like mine," Dr. Smith said. "I look forward to quickly becoming more actively engaged in the community in my new role as Vice Chancellor for Academic Affairs at UACCB."
Smith has 16 years of higher education experience in the areas of instruction, institutional research, accreditation, program development and assessment, and academic administration. She is a resident of Independence County and has a deep passion for Arkansas's rural community colleges and the positive impact they have on the students and communities they serve.
Dr. Brian Shonk, Chancellor of UACCB, said, "I have worked as a colleague of Dr. Smith for many years, and I have the upmost respect for her knowledge, professionalism, and passion for helping students."
Her focus is developing environments that support student success and build opportunities for faculty and staff growth and development. She values a team comprised of risk-takers, engaged in innovative practices, and she works to build an environment that supports work and life balance.
Smith begins her new role April 18, 2022.
The University of Arkansas Community College at Batesville is a comprehensive two-year community college serving Independence County and the surrounding communities with both transfer and career-technical programs. Students can complete their first two years of a bachelor's degree affordably and close-to-home, then transfer virtually anywhere. Students can also complete a credential in a variety of work-ready programs such as allied health, construction, welding, cosmetology, and more within a semester to one year. For more information call (870) 612-2000 or visit www.uaccb.edu.
###