UACCB Receives Over $1,000,000 for Workforce Development Program
Posted Date - 9/29/21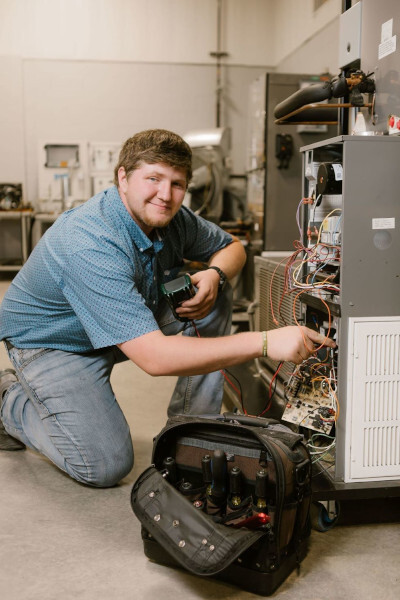 Funds will support preemployment training and outreach

September 29, 2021

The University of Arkansas Community College at Batesville (UACCB) has been awarded $1,075,943 through a competitive grant process offered by the U.S. Department of Labor, Delta Regional Authority, Workforce Opportunity for Rural Communities (WORC) grant program. The funding will be utilized to provide preemployment training and wraparound support services, especially to persons from traditionally underserved communities. Partners in this program include White River Health System, the North Central Arkansas Workforce Board, the Batesville Area Chamber of Commerce, and multiple employers.
"Grant funds will allow UACCB and our community partners to provide much needed preemployment training and support services to the long-term unemployed and underemployed in our community," said Dr. Brian Shonk, Vice Chancellor for Academics, "this will create improvements for individual and family quality of life, along with increased economic growth in the area."
The program, Working for Independence (WIN), consists of three phases: 96 hours of preemployment training, 160 hours of on-the-job training, and then full-time employment. Participants will be eligible for stipends at the completion of each phase. The WIN program provides help for individuals impacted by substance use disorder, including Intensive Outpatient Program services to treat addictions, depression, and other dependencies not requiring detoxification or round-the-clock supervision. Individuals can attend training while receiving services.
Another key aspect of the project is to serve local minority communities, especially the growing Hispanic population. The WIN program intends to support the economic development of the county through employment obtained by participants, increased employer investment in workforce development planning, decreased employee turnover, an increased talent pipeline, and increased economic development through a skilled workforce.
Training is scheduled to begin in January of 2022. Persons interested in participating in the program can contact the UACCB Workforce Training Center at 870-612-2080. For additional information about the program contact Brian Shonk at 870-612-2003 or brian.shonk@uaccb.edu.
UACCB is a comprehensive two-year community college serving Independence County and the surrounding communities with both transfer and career-technical programs. Students can complete their first two years of a bachelor's degree affordably and close-to-home, then transfer virtually anywhere. Students can also complete a credential in a variety of work-ready programs such as allied health, construction, welding, cosmetology, and more within a semester to one year. For more information call (870) 612-2000.
###