Concurrent Classes Kick Off Across Batesville
Posted Date - 8/23/21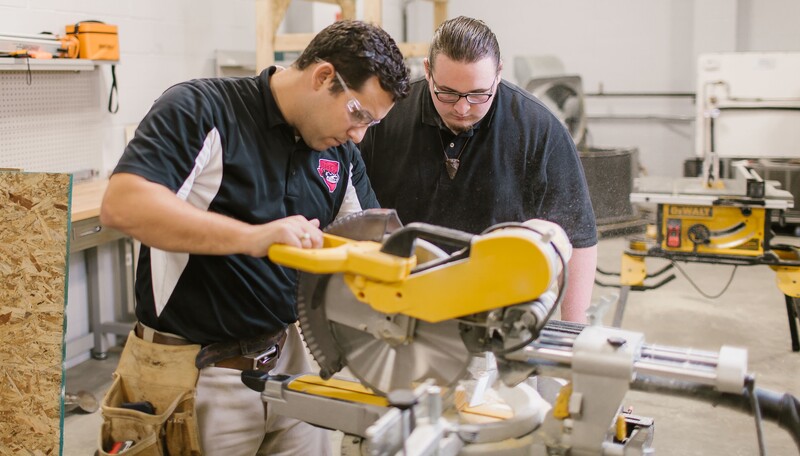 High school students earn technical certification and college credit before graduation

August 2021
High school students in Batesville are earning technical certificates and college credit before they graduate high school - and they're earning a living wage because of it. In recent years, interest in concurrent or dual enrollment courses has grown; these are college education courses that high school students can take as early as their sophomore year. The University of Arkansas Community College at Batesville (UACCB) Career and Technical Education (CTE) program allows high school students to not only begin earning college credit through concurrent classes, but also complete proficiency and technical certifications.
The CTE allows students to obtain certifications in fields such as health care, cosmetology, welding and computer technology. Classes are kicking off this month and, after one year of study, students will earn their proficiency certification; students who choose to participate in two years of concurrent education will earn a technical certification and are one year away from earning an associates degree when they graduate from high school.
The director of career and technical education at the University of Arkansas Community College at Batesville (UACCB), Zach Harber, explained that students pursue these programs regardless of if they are planning to earn a college degree after graduation or not.
"Students are drawn to this program because they see the profitability," said Harber. "Those who want to enter the job field directly after high school can begin earning a liveable salary after only one year of training and certification. After two years, most of our students are earning upwards of forty thousand dollars."
Concurrent classes are completely cost-free and include all items needed for study, such as books, equipment and uniforms. As a state-funded secondary area career center, UACCB provides students with the opportunity to obtain an education equivalent to roughly seven thousand dollars at absolutely no cost to the student.
Throughout the course of study, students participate in technical training courses in their chosen certification pathway in addition to general education classes that reinforce practical and professional skills, such as writing and public speaking. This occurs in the concurrent classes that are offered to high school students on UACCB campus.
"My students leave class with a skill that they can take directly to the workplace or to college," said Holly Goslin, English faculty at UACCB. "Concurrent classes are not just for students who wish to earn a college degree. Students who decide not to continue to higher education gain the skills they need to support themselves and their families through practical and technical courses that equip them to be knowledgeable professionals."
Students are not the only ones benefiting from these programs. For UACCB, concurrent education is a community effort. By partnering with community organizations, concurrent students receive support from businesses in the community in a variety of industries. Many go on to be employed by partners such as Intimidator Group, Flywheel Energy, Future Fuel Chemical Plant, Vital Link, Bad Boy Mowers, Custom Craft Poultry, PECO foods, Unity Health, Rolling Hills Nursing Center, Wood-Lawn Heights, Cave City Nursing Home, Batesville Health and Rehabilitation and White River Medical Center.
By actively working with business partners, UACCB is able to provide knowledge and guidance to students that is far beyond simple training. These business partners actively engage with students throughout their concurrent education. Students who complete their certifications receive industry recognized credentials that prepare them to enter the workforce directly upon completion of their certification.
UACCB and CTE helps students achieve their educational goals and provides assistance throughout their journeys. To learn more, apply for concurrent/dual enrollment today.