Back to School Means More Than Ever in 2021
Posted Date - 8/2/21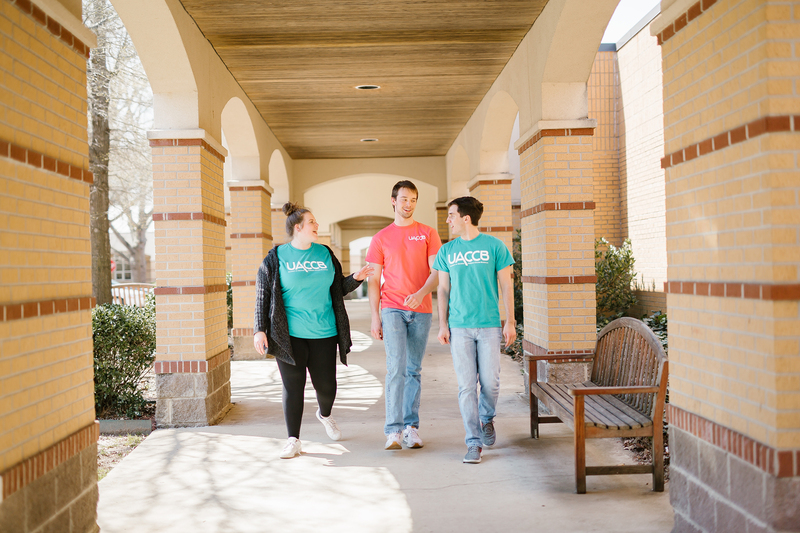 Enrollment deadline upcoming: August 17



July 2021
Summer is coming to an end in River Bandit country, which means the fall semester is just around the corner. With a large selection of both in-person and online courses, there has never been a better time to start a degree.
"People are eager to get back to the classroom," said Meagan Akins, director of admissions at the University of Arkansas Community College at Batesville (UACCB). "It has been a tough year and many students have had to postpone their education to focus on work or care for family members. Our fantastic team of advisors are ready to welcome these students in and provide them with encouragement and assistance along the way."
With more than 20 degree programs in fields such as business, agriculture, health care, education and STEM, students are able to sharpen their skills in fields they love and learn from skilled instructors. A two-year degree from UACCB makes continuing your education at a four-year university a breeze with its 2+2 transfer program. UACCB provides a foundation for student success and degree-specific skills before entering a degree pathway at a four-year university.
Providing resources for its students to ensure success and the completion of their degree is of the utmost importance to the team at UACCB. Its students benefit from campus support organizations such as career coaching and the tutoring-student success center where students have access to one-on-one help with resume building and tutoring help from a degree-specific instructor.
Enrolling in higher education is a somewhat daunting financial investment. The UACCB Financial Aid Center works with students to help connect them to the resources needed to receive scholarships and financial help. Students who are seeking financial help should complete the Free Application for Federal Student Aid (FAFSA) then let UACCB's Financial Aid staff help them navigate the resources available.
It's a team effort. UACCB staff is dedicated to helping students achieve their goals through individual support from their academic advisor, instructors and tutors, as well as collective support from campus organizations such as the student government association and interest-specific campus groups.
Pursuing an education with UACCB is more than just a college experience. Students make lasting relationships with staff, faculty and peers that provide them with valuable career-connections through their educational journey and beyond. Enrollment for the fall semester is open until 5 p.m. on August 17, 2021. Start, or re-start, an educational career today by applying to UACCB
online
.