Bobbitt Names Perrine to Lead UACCB as Interim Chancellor Beginning June 1
Posted Date - 5/3/21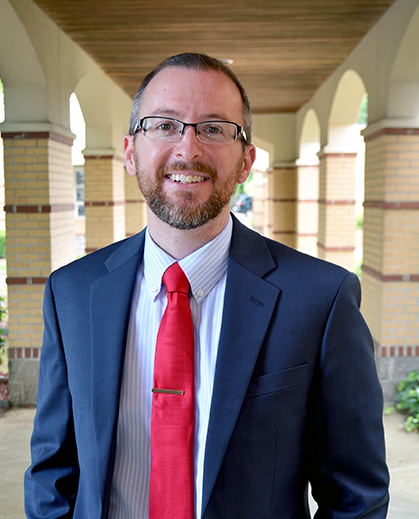 By Nate Hinkel


LITTLE ROCK (May 3, 2021) – University of Arkansas System President Dr. Donald R. Bobbitt today named Zachary Perrine as interim chancellor at the University of Arkansas Community College at Batesville (UACCB) following the retirement of longtime chancellor Deborah Frazier.


Frazier, who has been chancellor at UACCB since 2007, is retiring May 31.
"Everyone I have talked to in regard to Mr. Perrine agrees that he is the right person to provide strong leadership for the institution during this critical transition period," Bobbitt said. "Chancellor Frazier provided many years of excellent service to the faculty, staff, students and alumni of UACCB during a period when the institution made progress in terms of the quality of its academic programs and the campus's physical plant. It is my strong belief that Mr. Perrine will continue that record until a permanent chancellor is identified and in place, and I thank him in advance for taking on this challenge."
Bobbitt recently appointed a search committee at UACCB to aid in finding a permanent chancellor. Bobbitt and Chris Thomason, vice president for planning and development for the UA System, are leading the search for the UA System and will coordinate the recommendation of a short list of final candidates cultivated by the committee for Bobbitt to consider before taking his pick to the Board of Trustees of the University of Arkansas.
Perrine joined the University of Arkansas Community College at Batesville as vice chancellor for student affairs in June 2020. He has an extensive background in student services including recruitment and admissions as well as experience with grants, strategic planning and budgeting. He previously worked at the University of Arkansas — Pulaski Technical College where he served as an academic advisor, director of advising and career services, interim dean of enrollment services, and most recently director of enrollment services. Perrine's background also includes stints at Louisiana State University and Hendrix College.
"I have a deep appreciation for the missions of our UA System two-year institutions, having worked at two of them," Perrine said. "UACCB is committed to developing the state workforce, growing our community, and providing great educational opportunities. I love the diversity of students from our area. Their hard work and dedication will have a tremendous impact on their lives and their families. I'm grateful for the opportunity to step in and help lead this campus during the chancellor search. I look forward to continuing Chancellor Frazier's great work and serving the talented team she's assembled here."


UACCB is maintaining a website for up-to-date information for potential candidates and general updates for the campus community. Click here for more information about the search for a permanent chancellor at UACCB.