More than a two-year degree: UACCB creates foundation for lifelong student success
Posted Date - 7/26/21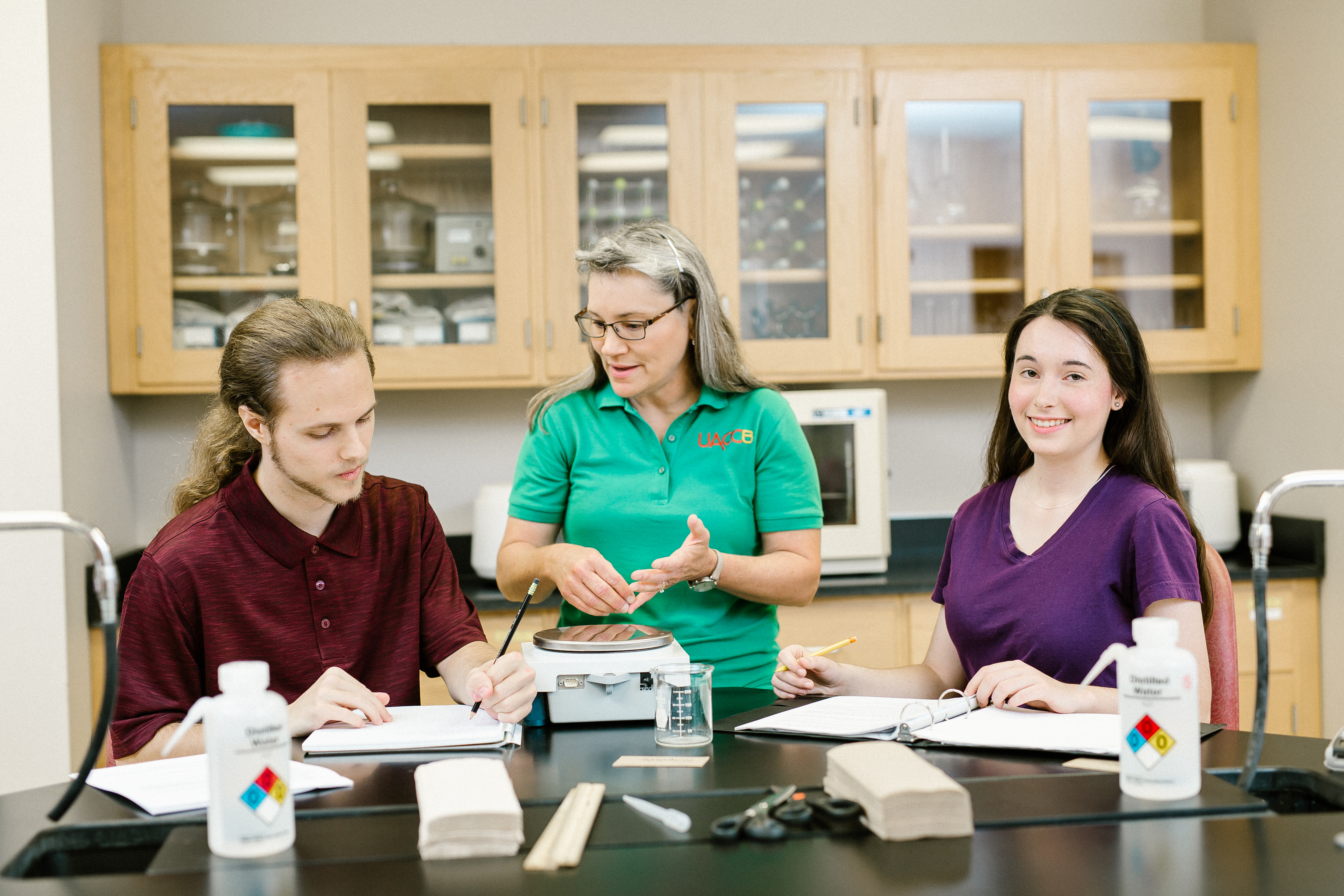 July 2021

When walking into the offices of transfer coordinator Van Taylor and TRIO director Ronda McLelland, students are met with more than just a smile, they're met with encouragement, support and a reason to keep going. While they are just two of the many faces that set the University of Arkansas Community College at Batesville (UACCB) apart from other colleges, they embody the spirit and culture of what makes the school an ideal environment for students.
"Everything we do is for our students. We know their names, their faces and we treat them like family," said Van Taylor, transfer coordinator. "When students enroll here they get more than a college experience, they get a support system that will see them through until they achieve their goals, even after they have entered into a four-year institution or their chosen career field."
Starting your academic career at UACCB means more than just investing in your education, with support from campus programs such as TRIO, the student success center, and academic advising, UACCB is invested in the future of its students from the time they step foot on campus to transferring to a four-year university.
UACCB has more than 70 2+2 agreements with universities across the state, such as Lyon College, the University of Central Arkansas, the University of Arkansas at Fayetteville, the University of Arkansas at Little Rock, and Arkansas State University. These programs are designed to allow students to start their journey to an associate degree at UACCB and complete a bachelor's degree at a four-year university in Arkansas. Two years at UACCB plus two years at a partnering institution in the state equals success for the student's future.
With unique programs of study in fields such as nursing, STEM, business, agriculture and human services, UACCB provides students with the foundation needed to succeed in a four-year degree program.
"One of the most common reasons we see freshmen students often fail is because they aren't prepared for the academic rigor of a four-year university," said Ronda McLelland, director of TRIO student support services. "That is something we really strive to combat here. Our courses are still rigorous, but we provide our students with the support and resources they need to be able to succeed."
UACCB faculty and staff are committed to ensuring the whole-person success of their students through providing step-by-step support during their academic journey with the college and ensuring they have the tools and resources necessary to continue their education at a four-year university. Not only that, students receive hands-on support from faculty and staff, who know each student personally and truly "see" them as an individual, not just a number.
UACCB strives to enable each graduating student to continue their education at a four-year university, walking through each step with its students to give them a strong foundation and ensure their success.
"I had a student who started school in 2015 and had to leave to support her family," said McLelland. "When she came back, there were several challenges in her way from having to re-apply for financial aid to getting readjusted to a college schedule."
As a TRIO advisor, McLelland walks with her advisees each step of the way from admission to graduation. "Going back to school can be tough for a lot of people, especially when you have other things to juggle on top of being a student," said McLelland. "I told her what I tell all of my students: 'I will meet you halfway if you'll meet me halfway. You put in your work and I will put in mine.'"
The student graduated in May and was accepted into the psychology program at the University of Arkansas at Little Rock and will be attending on a scholarship. To McLelland's surprise, the student's goal is to become a TRIO advisor. "I was proud to hear her say that, not because she wanted to be like me, but she told me, 'I want to do for others what you did for me,'" said McLelland.
UACCB advisors, staff and faculty are committed to helping open doors for current and past students, working with the student to combat any obstacles they may face, whether on or off campus.
"I had a student recently who applied for a transfer scholarship and she called me and said they told her she wasn't qualified. My heart sank in my chest," said Taylor. "I told her, 'We're going to work this out. We're going to figure it out.'"
Taylor immediately took to work making persistent phone calls to every connection she had at the university to determine what could be done for the student. "She came into my office a couple of weeks later and she had received a letter that told her she had been awarded a transfer scholarship," said Taylor. "This is why I do what I do."
Both Taylor and McLelland still keep in touch with past students who are now graduating and moving into their careers. Their commitment echoes the heart of the college: to be student-centered at every level. Learn how to build your foundation at UACCB or check out its 2+2 transfer programs
here
.