UACCB Academic All-Star inspired by nurses to join ranks of compassionate caregivers
Posted Date - 8/12/20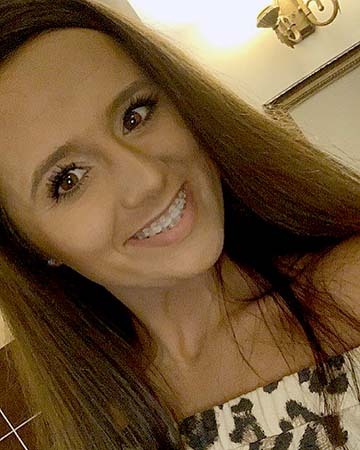 It was just a few weeks before college was scheduled to begin, and like many first-time entering college students, Macy Morgan "had no idea" what she wanted to do as a career. Sadly, tragedy struck and Morgan lost her brother in a car accident before the semester began. The compassion that the healthcare workers showed her family inspired Morgan to begin her pursuit of a nursing degree.
"I want to be that person for someone else. I want to be there for others the same way that they were there for me and my family," Morgan said.


The quality of the nursing program at the University of Arkansas Community College at Batesville and its close proximity to her hometown of Concord spurred Morgan to apply to the generic registered nursing program. From there on, she has excelled in all aspects of her college journey. Her academic achievements led to Morgan being selected as the 2020 Academic All-Star. As such, she will receive a full-tuition transfer scholarship from a public four-year university in the state. After graduating with her RN degree from UACCB this December, she plans to attend the University of Central Arkansas to earn her bachelor of science degree in nursing.


"My ultimate goal is to become a certified registered nurse anesthetist," Morgan said.
Morgan has already demonstrated that she has a heart for service to others, serving as a tutor in UACCB's Student Success Center. Morgan has shared flashcards that she's made with her fellow nursing students to help them with their studies, as well as online quizlets.


"I received tutoring as well, and I looked up to my tutors. Now I have the opportunity to be that for other students. I just want to be that light for them and show them that they can get there," she said. Morgan has also volunteered her time to serve in the community screening visitors and patients for COVID-19 symptoms at White River Medical Center.


Morgan said that while it was challenging, her favorite course at UACCB was anatomy and physiology with Vernon Hoffman. "That class was so hard, but I saw it as a challenge, and I wound up with an A. I love Mr. Hoffman. He laid the perfect foundation for nursing students in that class. If it wasn't so challenging, I never would have remembered half the material."


Morgan said she was overwhelmed with joy to be selected as the Academic All-Star. "I've worked so hard and sacrificed so much. I would stay at the Student Success Center until it closed every day. It was frustrating at the time, but receiving this award makes me feel like I did it all for a reason. It's all coming together, and I've tied that knot."