Health Professions
LPN - Practical Nursing
About the Degree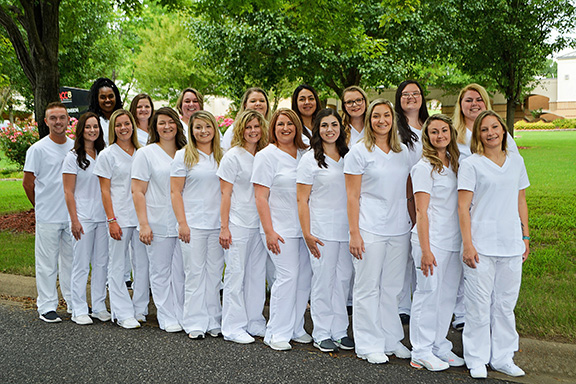 The Practical Nursing Technical Certificate program combines classroom instruction with clinical experience. The program meets the Arkansas State Board of Nursing requirements for practical nursing programs. Upon successful completion of the program, graduates may be eligible to apply for the National Council of Licensure Examination to become a Licensed Practical Nurse (LPN). The program does not participate in advanced placement.
The UACCB Practical Nursing program is approved by the Arkansas State Board of Nursing through June 2023.
Important Program InformationAPPLY TO THE PN PROGRAM TODAY!
Class Schedule
COURSE NAME
Strategies for College Success
English Composition I
College Algebra
Health Skills I
Anatomy and Physiology I Lab
Anatomy and Physiology I
Computer Software Applications
English Comp. II
General Psychology
Fine Art Elective
COURSE NAME
Nursing Practicum I
Nursing Theory I
PN Nursing Practicum II
PN Nursing Theory II
PN Nursing Practicum III
PN Nursing Theory III