Meet Our Ambassadors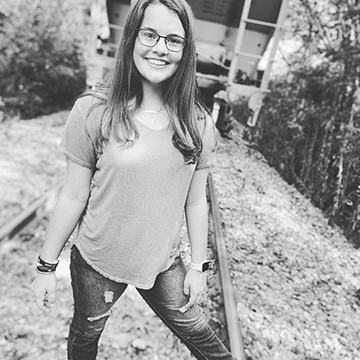 My name is Brianna Bass. I graduated from Batesville High School and am majoring in communication and language disorders. I became an ambassador to help and meet new people. I love being outside and helping people learn!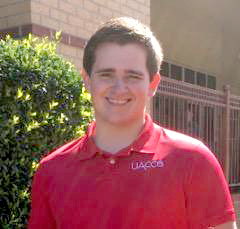 I'm Briar Bumpous, and I graduated from Midland High School. I have four siblings (one brother and three sisters). I am majoring in science to teach in a STEM environment. I have been an ambassador for one semester. I wanted to be an ambassador because of how active and interactive the ambassadors are with every aspect of campus.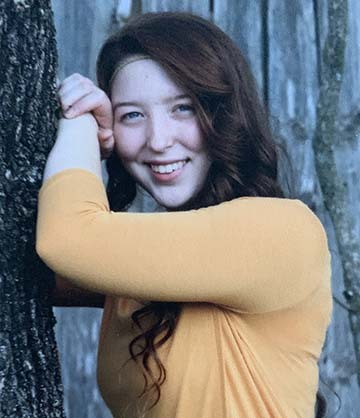 Hello, my name is Jessica Cardenas. I am really looking forward to being one of your ambassadors! I love to read and I really like to talk to people. If you ever find yourself needing a friend or someone to help you, you can always call on me. I look forward to seeing you in this upcoming year!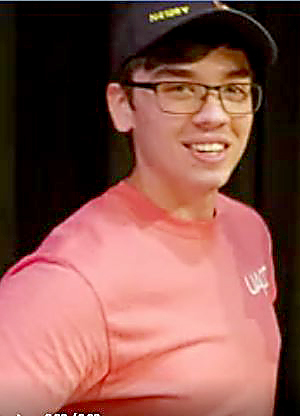 My name is Colby Hoggard and I've been an ambassador at UACCB since the fall semester of 2019. I'm a stem major here at UACCB and plan to transfer to UCA for a degree in Physics. I wanted to be an ambassador because I've always enjoyed filmmaking and editing. Working on the daily videos for the UACCB Facebook page seemed like a fun creative outlet and is easily my favorite part of the job.
I'm Noah Weaver, and I am currently taking classes in general education and plan to enter the workforce after this 2020 fall semester. This will be my third semester as a UACCB student ambassador, and I have loved every minute of it. The reason I decided to apply as a student ambassador was mainly for the experience it would provide me. Being a student ambassador for UACCB has helped me learn many new skills and really gotten me out of my comfort zone, Because of this, I have achieved many things I did not know I was capable of. I have also made many new friends and great memories that will last me a lifetime.

Ambassador Characteristics & Responsibilities
CHARACTERISTICS

Campus leader and representative


Strong communication skills, orally and written

Professional behavior and conduct

Pride in UACCB

Exhibit school spirit

Positive attitude and self confidence
RESPONSIBILITIES
Working eight hours per week in the Admissions office providing clerical support and communicating with prospective students.

Attending college fairs and visiting their home high schools when possible.

During specified campus events such as Project College Bound programs, career day, performing arts events, and commencement, student Ambassadors will wear UACCB apparel and provide support for the events.

Student Ambassadors will be available for marketing promotions, photo opportunities, and other media and advertising needs. The Student Ambassadors are to be representatives of UACCB, and they will be called upon during high-profile campus visits and off-campus engagements.

Student Ambassadors will assist UACCB students, faculty, and staff during registration by greeting students and presenting a positive image of UACCB and its student body.

Student Ambassadors will direct students to the appropriate locations on campus to make their registration experience as efficient and positive as possible.

Student Ambassadors will be active participants in orientation each semester by speaking, presenting, giving tours and welcoming students to UACCB.

Student Ambassadors will create informative videos to appeal to prospective and current students keeping them up to date on all events happening at UACCB.

Student Ambassadors will conduct tours of the campus and answer questions as needed.

Student Ambassadors will pass out program pamphlets, brochures and other materials to groups who are on campus for visits. They will guide visitors to the Admissions office and introduce them to Student Services.

Student Ambassadors may be assigned speaking engagements for the Strategies for College Success classes. They will also be called upon to speak to high school groups when they are on campus. Student Ambassadors may be asked to speak at any on-campus event where their appearance is deemed helpful by Student Services, Faculty, or Recruiting.
Important Info
UACCB Student Ambassadors represent UACCB at various functions and assist with orientations, campus tours, school visits, speaking engagements, clerical duties and other special events. They also perform community service, assist in student recruitment and support development efforts.
CLICK HERE for Student Ambassador Application
Contact Info
Meagan Akins

Admissions Counselor
Office: MCB232
870-612-2042